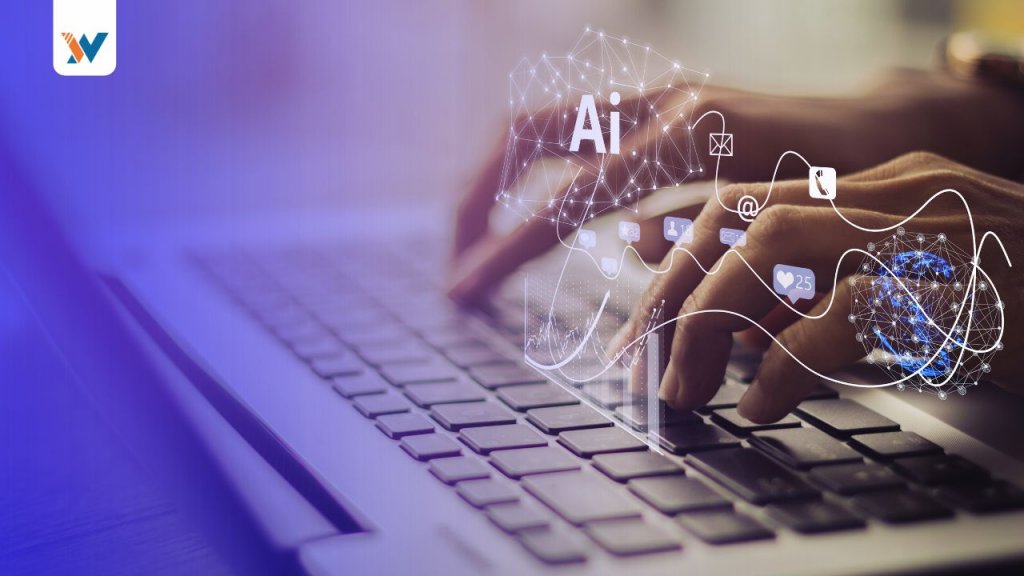 ChatGPT, DALL-E and other generative AI solutions are taking the internet by storm. These developments can redefine how we work and create – but for someone who is unfamiliar with AI technology, taking a step into the world of artificial intelligence may seem overwhelming, if not confusing. In this article, we'll cover some of the questions raised during our recent webinar with Yusi Chen of GGV Capital, Zhen Wang of Advance Intelligence Group, Leslie Teo of AI Singapore, and WIZ.AI's very own Jianfeng Lu.
What's the first step for a company to introduce AI, particularly ChatGPT, into its processes?
Our webinar panelists generally suggested integrating AI into your day-to-day work. While the suggestion might seem simple, it can be overwhelming to consider for someone who has never worked with AI before. Fortunately, the market has AI solutions that are more accessible to the average office worker. Microsoft, an investor in OpenAI, has launched AI-powered assistants called Copilot. It works like ChatGPT, creating content with simple prompts like "summarize this document into three bullet points".
For those who are still unfamiliar, we suggest trying out ChatGPT and asking it to generate some text for you. Start by giving the context of your request (e.g. I need to draft a professional recommendation) and then put in your requirements (e.g. How can I integrate AI into my daily work?). Do note, though, that the information ChatGPT provides may not be accurate, so remember to cross-check information yourself. Bing chat search works in a similar way, and can also help you get used to working with AI.
How would Italy's decision to ban ChatGPT impact the industry?
As GGV Capital's Yusi Chen pointed out, the issue behind Italy's ban is data security. By using ChatGPT, a user's interactions with the chatbot will be sent to OpenAI as training data. Italy's data security regulator sees the use of ChatGPT as a breach of Europes strict privacy laws.
"It's true, using ChatGPT means sending data," AI Singapore's Leslie Teo quips. "But look at it this way. Companies can ban the use of software or apps or block websites, but what do employees do? They use it on their iPhones. Is that safer?"
Teo suggests taking a different approach. "It's much better to educate people on how to use these solutions," he explains. "You can go and ask ChatGPT questions, but don't use real data or information. Instead of giving a name, you say "A" and instead of saying 150, you say 1.5 to obscure the data." 
And for WIZ.AI's Jianfeng Lu, the data security gap is an opportunity for entrepreneurs. "Previously, we needed to exchange public keys to build trust. Then later someone invented zero-knowledge authentication systems. So this is an opportunity to develop solutions for another kind of data security in AI models."
Which employees would feel most threatened by Generative AI?
According to Teo, roles like analysts, risk managers, economist will be greatly affected. "Anyone who does explanations of trends," he explains. "I also think coding will change dramatically, and so will data science. That's aside from marketing and communications professions."
Chen then goes into GPT-4's performance on standard tests. "On GRE, GMAT, SAT, APE… ChatGPT comes out in the top five percent of test takers," he begins. "Even on a college professor's exam, ChatGPT can get an A or A+. I think it's quite possible that in five years, maybe a college student cannot compete with GPT. So that's one group that will face lots of challenges with GPT, but also lots of opportunities."
Teo continues on that thought and mentions a paper on GPT and productivity, which states that a knowledge worker's productivity can improve by 30% with AI tools and solutions. "For example, if I use Copilot for coding, and I'm confident in my skills, I feel like I'm getting more out of the tool than when I am completely oblivious about coding," he begins. "So with ChatGPT doing better on exams, maybe the problem is the test and not the human."
AI as an enabler and not a threat
At WIZ.AI, we encourage businesses to embrace the possibilities that AI technology has to offer. While adopting AI may seem daunting to some, understanding what solutions can or cannot do – and how they can help you do better work – is key to building a successful AI strategy.
Want to try an easy-to-deploy generative AI solution? Try our latest product, TalkGPT, which is powered by ChatGPT. Craft and deploy customer communications in five clicks.