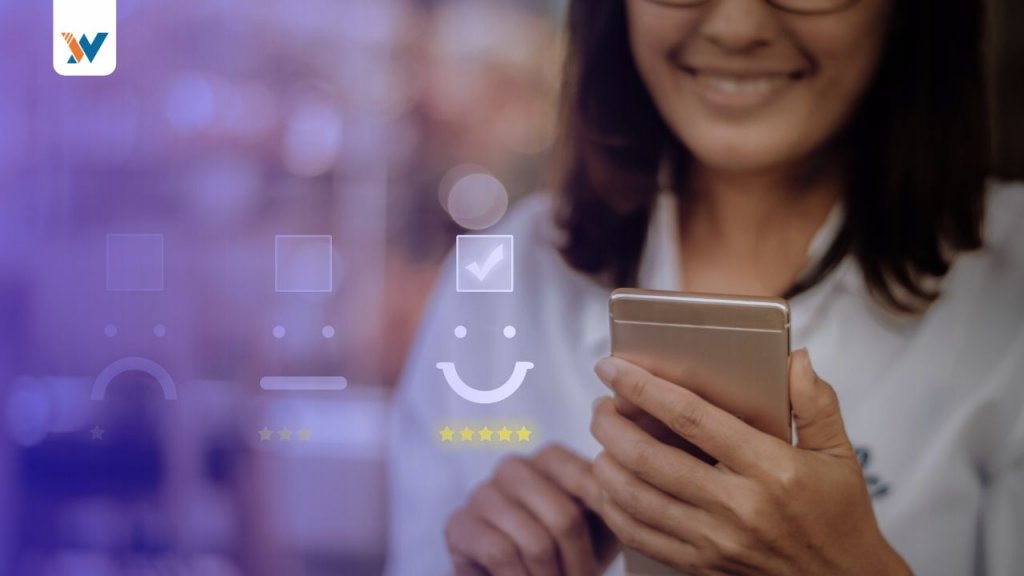 The rise of e-commerce and social media have given businesses new opportunities as well as challenges when it comes to connecting with their customer base. Brands are now able to reach and engage with customers in innovative ways through channels like Facebook, WhatsApp, and even TikTok – and customers expect them to. In the State of the Connected Customer report by Salesforce, 88% of customers surveyed expect companies to accelerate their digital initiatives. And in that same report, 80% of customers say experiences are as important as a company's products and services. Customer engagement has become more important than ever.
With technology, it's become increasingly easy to automate interactions and rely on machines rather than humans. This may lead to colder, more sterile communications. On the flip side, more data enables brands to create more personalized experiences, which can build brand loyalty. Businesses need to find a balance between using technology to enhance customer engagement and maintaining the human element that is essential for building authentic connections.
Using artificial intelligence to bring that personal touch
One of the key areas where technology can bridge technology with personal connections is through the use of Artificial Intelligence (AI). AI technology can be used to create personalized, authentic connections with customers through well-designed interactions. With conversational AI, these interactions – whether text-based or voice calls – enable customers to connect with business in real-time. Thanks to natural language processing and machine learning, AI bots can be the first point of contact for common customer queries, reducing the frustration of long waits. And when fed with localized data, AI-powered voice bots like the WIZ Talkbot can adopt local accents and expressions, creating a more human-like engagement.
AI technology can also be used to improve customer service by analyzing customer feedback and providing insights into customer sentiment. This can help businesses identify and resolve issues more efficiently. And when issues are spotted before they gain mass scale, brands can take a more proactive approach to problem resolution by sending updates even before a customer calls or sends a message. All these help build an excellent and memorable customer experience.
Another way AI can be used to improve customer engagement is through personalization. AI-powered algorithms can analyze customer data, such as browsing history and purchase history, to create personalized recommendations and offers. This not only improves the customer experience but also increases the chances of conversion and repeat business. By tailoring the customer experience to the individual, businesses can create a sense of relevance and value for the customer.
Connected omni-channel interactions to delight customers
Recently, Zendesk has coined a new term – immersive customer experience (CX). The concept is anchored on something many marketers already strive for, which is seamless omni-channel communications. When brands give customers a consistent experience even when they switch channels, that's part of building an immersive experience. It's about building a customer support environment that's accessible, engaging, and connected – something that would make customers want to stay.
Part of creating that immersive experience is making interactions less rigid and more natural. Customers are now looking for more conversational brand communications across the entire journey – from marketing to support. This means customer touchpoints also need to be more integrated so that brands provide one consistent message, regardless of the channel or the topic. A solution like WIZ Engage enables brands to design fluid, connected interactions across voice and text, walking alongside the customer on their journey.
The quality of the experience matters; 73 percent of customers say they will leave for a competitor after multiple poor interactions. Even after just one bad experience, more than 50% of customers will consider another brand. The pressure is on companies to provide the kind of service that customers now expect – seamless, proactive, and personalized.
Moving beyond business as usual
In Forrester's Predictions 2023: Customer Experience report, the research firm suggests that context – more than channels – will drive experience in the coming year. This means brands will have to think harder about how and when their customers engage with them. Businesses will need to know how best to meet customers where they are, regardless of channel.
Customer engagement is a vital aspect for any business. By prioritizing authenticity and personalization through the use of AI technology, businesses can build trust and loyalty with their customers, leading to long-term success.
Wondering how AI Talkbots can boost your customer engagement efforts? Schedule a call with one of our consultants to explore the possibilities