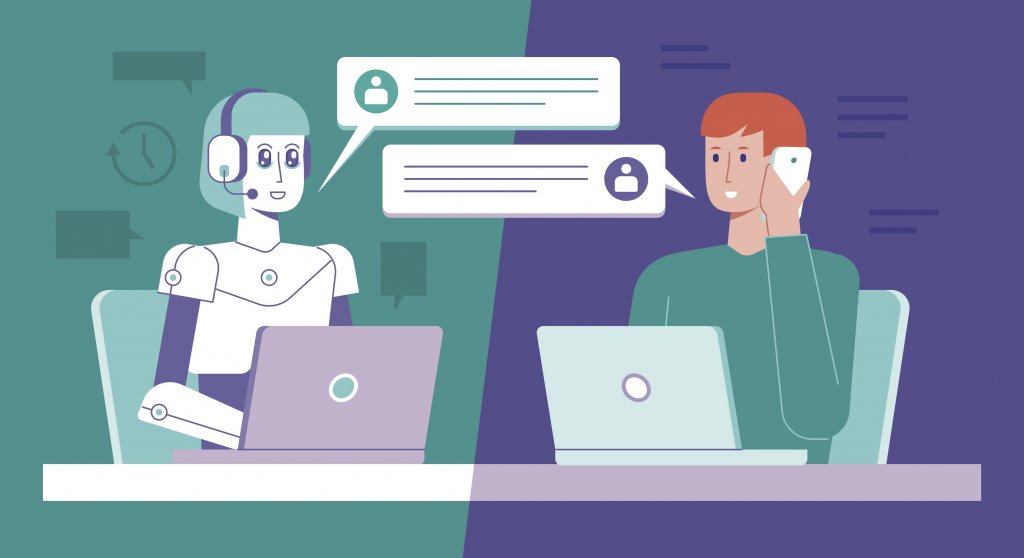 What is a chatbot?
Have you ever encountered a pop-up along the sidebar of the website you are browsing, asking if you need help? That would be a chatbot. Driven by emerging technology in Artificial Intelligence, chatbots use Machine Learning (ML) and Natural Language Processing (NLP) to understand and answer a range of questions that are commonly asked. Given that chatbots can answer queries at any time— even in the dead of the night – they have become a popular form of technology adopted by many businesses looking to make the most of their website traffic.
However, chatbots are generally limited in their capabilities. While they are fed with a answer script that mirrors the way call centre service agents respond, chatbots usually only provide very general answers to a selected range of queries which may or may not be satisfying to the customers. More often than not, complex questions and requests would still require escalation to a customer service agent before they can be resolved.
Examples of common FAQ questions handled by a chatbot may include the operating hours of the company, or directions to their office. While the chatbot is able to fulfill some fundamental needs of a business through its on-demand service or prompt clarification of basic queries, the answers are mostly structured with little variance to the questions asked.
What then is a Talkbot?
A Talkbot, on the other hand, is more than a simple bot service. Involving more customisation to build, Talkbots are highly sophisticated customer service tools which are able to understand the user's natural spoken language. A combination of technologies which include Natural Language Understanding (NLU), Natural Language Processing (NLP), Automatic Speech Recognition (ASR) and Machine Learning (ML) allows the Talkbot to understand questions in context and even detect and handle multi-intentions in a single sentence.
With its more nuanced understanding of the user's queries, the conversation becomes more life-like, allowing a multitude of questions that can be posed and answered. Beyond simply fulfilling a passive role in the dialogue, the Talkbot is capable of initiating conversations and thereby prompt deeper engagement in any assigned topics—A key to building customer loyalty for your business.
A more superior solution to chatbots, Talkbots are able to proactively call on customers and engage in a realistic conversation. In other words, it is no different from a customer service agent. This is the magic of conversational A.I., which has the potential to supercharge your customer service standards.
What should I use? Chatbot or Talkbot?
It depends largely on the needs of your company. As mentioned earlier, chatbots are easily deployed and capable of answering simple queries like the email address of your office or even a list of services you provide in a short and concise manner, at any given time of the day. To a certain extent, they can also provide valuable insights by tracking what the common questions from your customers are. However, chatbots take a more passive role in the dialogue, are capable only of answering questions asked in a direct manner, and are often not able to understand and operate on contexts. When dealing with a chatbot, the customer would also have to be the more proactive party who initiates the conversation.
In contrast, Talkbots utilising conversational A.I technologies are able to proactively engage with customers in multi-round dialogues and can even handle vague responses in various contexts. Its capabilities can be deployed in a wide range of applications, across both inbound and outbound scenarios, such as FAQ hotline, appointment reminder calls, debt collection, customer surveys, cold calls, making them viable solutions for companies facing labor shortages during peak business periods or labor attrition problems. 
As opposed to using a human agent, Talkbots provide specific and useful customer insights to businesses as they are capable of tracking the call conversation and sieving out critical intentions. The Automatic Speech Recognition function in Talkbots allows all calls to be automatically logged, transcribed, labeled, and filed away for future action.
With Talkbots being more data-driven as compared to chatbots, audience segmentation can commence with ease, allowing for more targeted and strategic marketing efforts. In the long run, the Talkbot system can be continually improved with machine learning and can be tweaked to meet your customer's ever changing needs.
It is not surprising that customers who surf the net often are able to easily identify who they are speaking to, whether it is a bot or a human agent. Customers may still feel distant from the companies they approach, even when there is a chatbot, because they know that this process of answering their queries are often automated. However, 95% of users are unable to distinguish between a Talkbot and a human agent. Talkbots listens, understands and speaks several different ASEAN languages with localised accents, it even incorporates human-like actions such as pauses, clarification statements and chasing statements. Furthermore, the text to speech (TTS) function of the Talkbot allows for the A.I's voice to be programmed to read out certain client details. So instead of a cookie-cutter, generalised answer, Talkbots are able to embed the client's information into their responses and this would facilitate a more personalized and realistic experience. For instance, Wiz. A.I's bots are able to embed your date of purchase of an item into parts of the conversation in order to better relay information that might be useful for you.
The key defining feature that differentiates the Talkbot from the chatbot is the Talkbot's ability to build a stronger relationship between the customer and your business. Picture this: When someone gets a call from a clinic to remind them of an appointment or if patrons of a website hosting service are called to be reminded of a free service that can boost their website traffic, the business will often come off as sincere and conscientious and this is enough to build a strong brand loyalty. With the Talkbot's ability to proactively engage the clients and provide them with a customer service experience that highly resembles that of a human agent, Talkbots can automate repetitive processes and contribute to the optimization of your workforce.
Both the chatbot and the Talkbot are all part of our efforts to automate and optimise work efficiency. Before choosing which is better for your business, it is the best to think about your immediate and long term goals and how these two intelligent machines can meet your business needs.