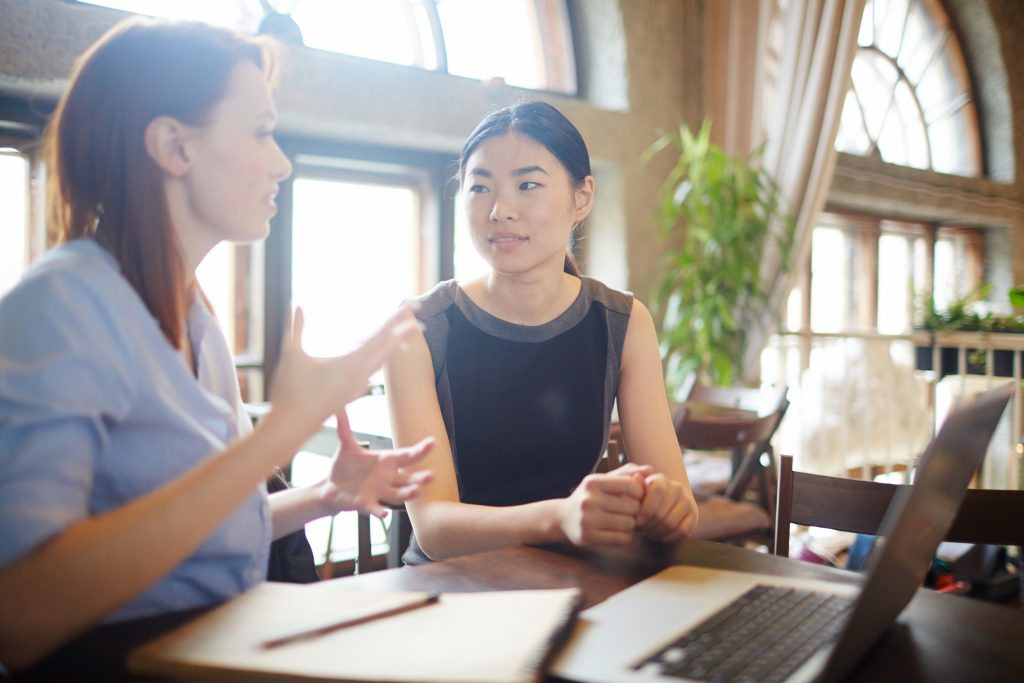 To date, customer service is widely known as being the top-most business priority with a sure link between customer satisfaction, as well as retention, and profitability. Recently, the Aberdeen group statistically reported that organizations that achieved a height of over 90% customer satisfaction rate reached an annual service growth of 6.1%, and overall revenue growth of 3.7%, and also 89% customer retention level. With approximately 78% of the UK GDP gotten from the service sector, customer service is becoming hugely seen as a strategic plan and, as stated by customer service institute, Organizations/businesses that do not add it in their boardroom meetings and discussions won't last for a very long term.
Now, for businesses and organizations across all industries and niches, It has been proven that artificial intelligence (AI) is seen as a perfect solution for efficiency improvements, the efficacy of customer experience, and a lot more. Starting from startups to large multinational corporations, AI otherwise known as artificial intelligence has the power to transform specific aspects of businesses. Most times, we have heard about how AI can help a business to become hugely efficient with its resources. Other than this, AI also has tremendous value for customer experience, and should be introduced by brands/companies if being the best is the upmost priority of that brand/company.
Why Introduce AI into Customer Experience?
What do you understand by the statement 'customer experience'? Most times, people mislabel it as a 'customer service' but this is just one aspect of the idea. Customer service is a specific area of customer experience (sometimes referred to as CX); I will be throwing more light on how to actually boost customer service with AI marketing soon. However, customer experience (CX) actually covers the entire customer journey. Right from the point of contact with the brand to the moment they get to see your product, this is regarded as a customer journey. When an organization gets customer feedback, it usually covers every stage rather than the customer service section only.
How AI Supports Marketing & Sales in Understanding the Customer Journey
The marketing and sales tools strengthened by Artificial Intelligence (AI) isn't something to be scared of, rather it's something we should embrace. The reason because Unlike usual human customer service, the AI technology can boost a better understanding of a company and its customers, as well as the journey of individual buyer customers before making a purchase.
Research on Google proves that 53% of visitors will leave if a mobile page takes more than three seconds to load. When customers interact with your marketing, they won't have the patience to wait around till they get a response from you. A quick response is vital when talking about customer experience.
If you are unable to respond immediately when B2B buyers make inquiries about your product or service, there's every tendency that you will miss that opportunity. So what do you do in other not to miss out on closing opportunities? Well, it's all about bringing AI to the frontline.
For instance, if you work for a university or an educational institution, and someone requests information directly from your website through a lead gen suite, or at a recruiting event, your AI assistant can help you interact conversationally with the use of the email or a chatbot on your website. Then log pieces of information gotten into its system for proper analysis, Thereby serving as an all in one team; a sales team, a marketing team, and an assistant team.
The AI assistant can also answer questions, handle objections, as well as respond to requests. Immediately the connection is made, you can guide customers through the tunnel with the help of automation to intelligently nurture your lead with personalized follow-ups.
It directs conversation as it engages, until the lead becomes qualified (based on parameters) then hands the lead to the right person on your team.
The artificial intelligence (AI) is seen as a set of algorithms that informs a machine on what to do and what to learn. These algorithms assist marketing sales professionals by reducing time on important repetitive tasks such as analyzing data, locating opportunities in content, monitoring social posts and so many more.
With this, it means a better improvement in marketing and sales jobs. And it means a more personalized and great customer experiences.
Below, I have explained how artificial intelligence or machine learning can be utilized during the four stages of the customer journey — attract, engage, win, and support and delight. Stage 1: Using Machine Learning to Attract the Right Audience
In the recent digital world, one of the key ways to succeed is to get found. This may sound simple, but in the real sense, it isn't as easy as it sounds. It is mostly easy for a brand to get lost in the noise of the online world today.  Check out these 2019 statistics:
There are 1.94 billion websites on the internet.
388 billion People using the internet.
There 3.484 billion people using social media.
And 90 percent of brands are on social media
This proves that a brand needs to distribute, as well as promote the right content at the right time, in other to be outstanding in the eyes of its target audience.
How can AI be of help in supporting this? No. 1 — Buyer personas. Artificial Intelligence can help collect data about your target audience, and in turn, allows you to create precise buyer personas. The more you know about your ideal consumer, the easier it is for you to sell your products and service.
Having a concrete buyer persona, marketing gets a vivid understanding of your interests, prospects, spending motives, buying habits and obstacles, as well as frequent questions.
With this, you can create a personalized social media campaigns and contents for your platform or website that appears in search engines and gets the attention of the audience your company seeks,
Another reason for the existence of AI technology is to support social media monitoring. Because social media moves so swiftly, so it's quite easy to Miss Key opportunities. Making use of AI monitoring can help a company to identify thought influencers, stay firmly on top of brand mentions, see all customers' feedback and sentiments, and also identify phrases or topics that are trending.
Stage 2: Engaging Your Buyers with Optimal Efficiency
Haven successfully generates traffic to your website and social media channels, now, how do you engage with these potential buyers? AI technology can assist you in efficiently creating more personalized experiences.
See these statistics from the 2018 salesforce's state of Marketing: 52% of customers would probably want to change the brand if the company doesn't give personalized communication. The method of sending out generic mass emails to the purchased list is no more valid in today's world.
Platforms that are AI-enabled can analyze behavioral patterns from a list of inputs that will probably take your team years to capture, organize, and understand manually.
Having this data, your market team can start to segment your audience and also create personalized content based on different factors such as demographics, interests, level of engagement, and behaviors of your customers.
The artificial intelligence system can also assist your team to see when, and how frequently they should distribute content via social channels, emails, and websites for maximum impact and stop wasting time on content that that has no value to customers.
Stage 3: No More Cold-Calling; Let AI Lead Sales to Top Prospects
With the aid of machine learning, team sales can now receive notifications when a lead moves from cold-to warm-to hot — all before sales have even reached out. Good-bye, cold-calling for both sales and the customer!
Using AI, a system a can receive the behaviors of potential customers and score them based on things like the social media post they saw, the website pages they visited, the emails they opened, how long they were on a website, the number of times they came back to the site, and lot more. The machine helps to predict when a lead will become hot so your sales team will be informed on when and when not to reach out.
With the aid AI-powered data, sales can work at a higher rate much more efficiently.
Stage 4: Delight Customers so they keep visiting
You can improve customers' loyalty by offering them what they want, and when they need it. Artificial intelligence technology can collect data to assist your team in creating personalized customer experiences even after purchase. This could be in incentives form, related products for upsells, or content that supports the product or service purchased by customers.
Good examples of AI technology in place in the delight and retention stage of the buyer's journey are Amazon, Netflix, and Spotify. Amazon provides "other products you might be interested in", while Netflix and Spotify both select and recommend movies or music based on your interests and previous interactions.
With the aid of AI technology, the above-mentioned companies have been able to keep their customers satisfied and loyal.
A lot of companies are also putting AI-powered chatbots in place to assist customer service. Instead of calling a company for product support, you can easily visit the website, type in what you are searching for and a chatbot will instantly provide you the answer.
There are a lot of things a brand may not do well, from a rather complicated on boarding when customers are not offered easy-to-understand information about product usage as well as its capabilities to poor communication, an example is lack of feedback or delayed answered to queries or pondering questions. Another point: Long-serving clients may feel they are less appreciated because they don't get as many bonuses as new ones.
Bad experiences may alienate even loyal customers. Source: PwC
Generally, it is the all-round customer experience that defines brand perception and influences the way customers recognize the value of the money of the product and service they make use of.
It is ideal for a business or brand to know that even loyal customers will not tolerate a brand if they've had one or numerous issues. For example, according to pricehousewaterhouseCoopers (PWC), 59% of the US respondent surveyed by them noted that they will say goodbye to a brand after several bad experiences, while 17% of them say they will say goodbye after just one bad experience.
In other to eliminate the idea of prospect customers having a bad experience with your brand/company, there are things AI assistance can help you with, to make sure customers do not have to wait for a long time before they are attended to.
Collections/Payments
You can make use of a VoiceBot when you are having several pending payments. You can reach out to your customers with the aid of your AI assistant and inform them about bill dues that are already overdue or upcoming payments. Schedule as many calls as you need and monitor your payments; when necessary, have an account executive step in.
Surveys and Customer Reviews
You can also make use of your VoiceBot for surveys as well as customer review calls; this will help you to know the customer's thought on your products or service, as well as the overall rating of your product or service.
Custom Branded Messages
With the use of Ai assistance, you can spread the word! You can reach your prospects with custom messages using different VoiceBots. You can send messages to maybe recommend similar products, send thank you messages or promotion messages.
Customer Support
A VoiceBot can help provide basic customer service and support to your clients. The Bot can swiftly take care of your all customer's inquiries and provide way simple solutions.
Promote a new product
Are you launching a new version of your product and looking for a means to get the word out? Well, you can easily build a simple Workflow/sequence that includes an email/call combo, and the VoiceBot can take over by helping you carry out a simple and straightforward call that will allow you to warm your leads and start qualifying them.
Event invitation/promotion
Drive more engagement and attendance to your events with the aid of an AI assistant. You can give more information to your leads about the event, venue and also track RSVPs with a simple call, the Bot will give you reports of all live call.
The reality is that artificial intelligence has greatly affected every stage of the customers' journey; right from prospects finding your company, to potential customers engaging with your product or service down to gaining loyal customers.
If you wish to stay on top as a brand or business, now is the ideal time to leverage AI within your sales and marketing teams