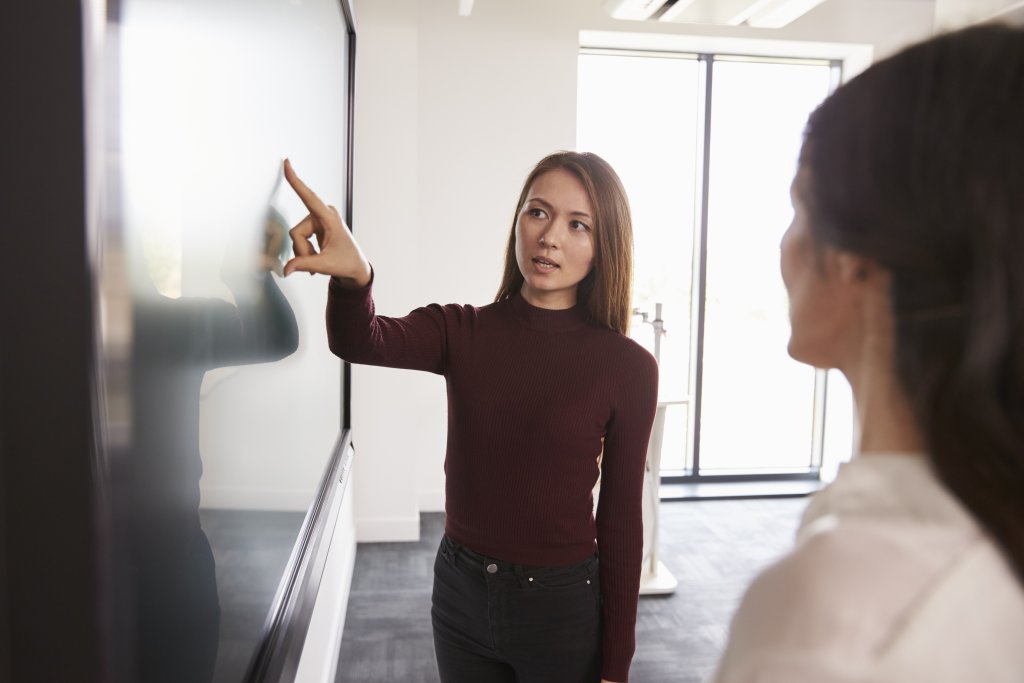 Despite its recent rise to the limelight, Conversational Voice AI has only just started to gain recognition, with many still unfamiliar with the terms that are used. Here is a quick guide on what the acronyms are and an explanation of its functions.
What is Conversational Voice Artificial Intelligence?
Conversational Voice Artificial Intelligence comprises of what we termed as voice activated machines, with notable examples including Apple's Siri, Google's Home Assistant, Alexa by Amazon and including WIZ.AI's Talkbot. Under its broad umbrella, it also includes other intelligent assistants such as the chatbots that appear at the side of your screen when you visit a website.
In Conversational Voice Artificial Intelligence, humans would use not only use their voice to provide these machines with commands or to ask questions; it is also possible for the AI to have hyper-realistic conversations with its users. The AI's unique capability of understanding nuances in the user's responses and context of the conversation are made possible with machine learning, text to speech engines, natural language processing and natural language understanding, hereby creating a lifelike experience for whoever it interacts with. The above terms would be explained in the following sections.
An Explanation on Natural Language Processing (NLP)
Natural Language Processing focuses on the interaction between computers and human language and allows the machine to comprehend the content of the language, be it speech or written text. Natural Language Processing also gives the computer the ability to understand the context of the conversation as well as the nuances in the user's response, a process also known as intent recognition. Used not only in speech recognition but also in machine translation and predictive typing, Natural Language Processing is a foundational building block of artificial intelligence that gives the computer the capacity to understand the human language, process it and generate useful information for humans in an efficient manner.
What about Natural Language Understanding (NLU)?
This is where it gets a little more complicated (but not to fear! We'll explain it). Natural Language Understanding is a subtopic of Natural Language Processing and it utilizes syntax (or arrangement of the words) and grammatical rules in the language to understand the user's responses and its context. It involves processes like sentiment analysis where lines are interpreted to decipher their emotions (whether positive, negative or neutral). Commonly used on survey responses or customer reviews, NLU processes data with speed and efficiency, while rendering value-added insights which fit the context and emotions in the situation it is used. Lastly, NLU is also capable of categorizing natural language into topics to ensure that the user is transferred to the right agent for each nuanced customer service need.
Text to Speech (TTS)
Text to speech involves the use of a human voice to produce a realistic recitation of any written text into spoken words. An example of how it is used in a customer service A.I would be when the customer's phone number (which is specific to the caller and different for everyone) has to be read in the call for a personalized experience. As it is impossible to hire a voice actor to record every single combination of numbers to form an identification number, text to speech speeds up the process with its ability to immediately convert a written text into a verbal recording. An immense amount of work is required to make a robotic voice sound realistic given the unique intonations and emotions that are often embedded in our day-to-day speech.
Speech to Text (STT)
If we follow the train of thought from the above section, logically, the Speech to Text feature is demonstratedwhen the caller's voice is transformed into text. Also known as Automatic Speech Recognition (ASR), it basically means to "log" or "transcribe" the call. With the contents of the call automatically transcribed into text, it is much easier for the company to analyse and conduct audience segmentation, which is essential for creating targeted marketing strategies to boost business results. As transcribing calls can be a tedious process that requires a good listening skills and lighting-speed typing for any human agent, it is not surprising that this process is automated for higher efficiency and cost-savings. 
Dialogue Management
In the processes of creating a computer which can communicate with customers, it is important to build thestructure of how the conversational flow is like to ensure that the call experience is as intuitive and realistic as possible. This involves analyzing real life phone calls, putting yourself into the shoes of the customer to understand their needs and thought process. Dialogue management can involve two main processes: First, Dialogue Modeling which involves tracking the state of the dialogue, and Dialogue Control, where dialogue managers determines how the flow of the conversation with the A.I would be like.
Interactive Voice Response (IVR)
More often than not, the chirpy jingle of the customer service hotline is followed with a an instructional speech that says something like, "For inquiries related to  ­­­___, press one" and then you would proceed to input the right number into your keypad. This input then transfers you to the agent that specializes in handling your calls. The process of keying in a number into your keypad signals to the IVR; which is a basic feature used to manage your call and divert it accordingly to the appropriate handling agent.
Overall, the aforementioned components work together to create an intelligent robot that is not only able to increase your cost efficiencies but also drive your sales as it is able to encompass all the best practices of your agents. Coupled with machine and deep learning technologies, the innovation Conversational AItechnology improves every time with each customer interaction and call. With every customer conversationtranscribed and documented for easy analysis, companies are able to derive useful customer insights with no effort at all, which goes a long way in creating more personalized customer experiences and hence ensuringbrand loyalty.
In Conclusion
Though Conversational Voice AI is definitely an innovative technology which is constantly evolving, there is still a need for a human touch in the world of customer engagement. The best solution would be a combination of the two, Conversational Voice AI to help handle the rule-based, self-serve option, together with a Human Agent who can take care of the high value customer engagements.

Register for a quick demo to see how your business can benefit from WIZ.AI Talkbot automations.