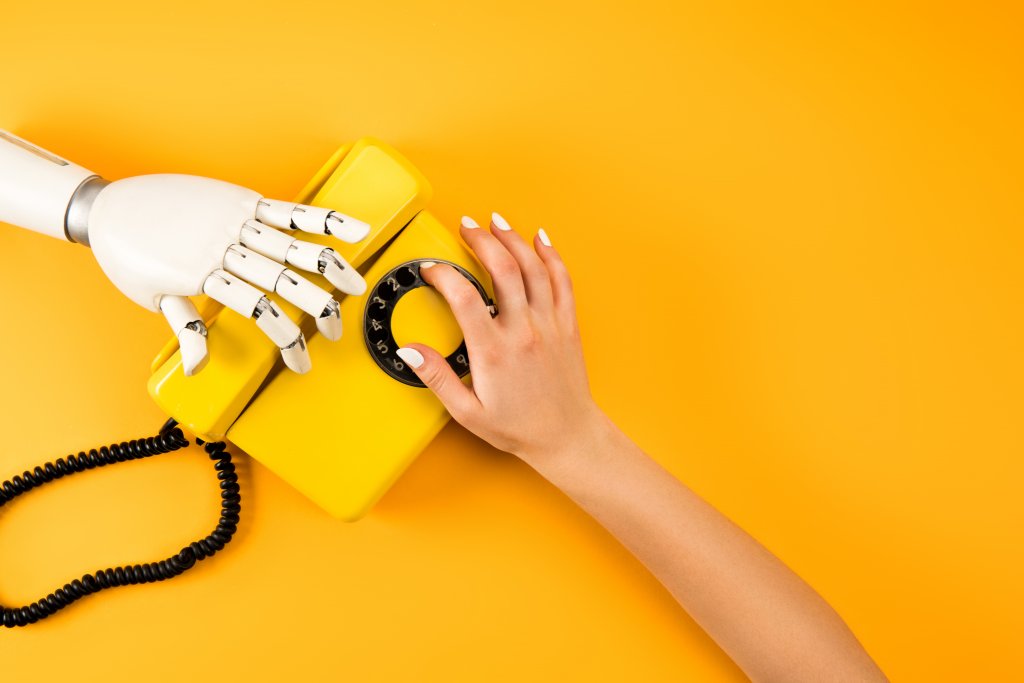 The  pace of workplace automation is expected accelerate in the next three years. The automation of key segments of the production process is critical to boosting efficiency while maintaining competitiveness in the economy. Cutting edge technology such as artificial intelligence (A.I.) is also becoming increasingly popular among companies seeking IT solutions to meet their business needs. The surge in the adoption of A.I. solutions is spurred by the twin pressures of Covid-19 lockdowns, and the constant need for efficiency. When offices closed and remote work became the default arrangement, automation became a solution to labour shortages, causing a substantial spike in the demand for A.I. related technologies. For instance, A.I. can be used to automate both outbound and inbound calls for call centres or companies engaging in telemarketing. Wiz. A.I. specialises in creating hyper-realistic talkbots that are powered by natural language processing (NLP) and machine learning— tools that can be useful for meeting sudden surges in call volumes and increasing your customer outreach.
Wiz's talkbots are engineered to be able to understand the nuances in the human language (and yes, this includes complex ASEAN languages) while engaging customers in meaningful conversations. Far from being science fiction, our talkbot technology has refined the art of humanised conversations to the extent that over 90 percent of users could not recognise that they were speaking to A.I. over the call. Instead of a monotone, robotic voice that one would commonly associate with voice-layered chatbots like Alexa and Siri, customers speaking to Wiz's Talkbots are greeted with friendly, human-like voices. This experience is only possible because of the text to speech (TTS) speaker model that is meticulously developed and consistently refined by Wiz's dialogue engineers to mirror the human voice.
Which types of calls can be handled by talkbots? 
Repetitive tasks
Take the healthcare industry, for example. When it comes to managing appointments, it is not uncommon for people to forget their appointments or cancel them prior to a consultation. To ensure that appointments are managed in an orderly manner, staff in charge of administrative matters will have to spend hours calling patients who have made a booking, lest they miss their appointments entirely. Tasks such as appointment confirmation and reminder calls are rule-based and can be automated with talkbots. By carefully constructing a conversation flow that is user centric and intuitive, talkbots can be utilised for this task. Crucially, the time spent confirming appointments is significantly reduced as the talkbot can manage multiple callers at once. Additionally, the intention of the caller (whether they can make it) is automatically recorded in the system, significantly reducing administrative complexity.
But what if someone does not pick up on the first call? Talkbots are able to identity missed calls and automatically schedule a later time to redial.  With human error minimised, you can rest assured that every caller on the list will be contacted. In the event that the caller has a unique and complicated request that requires the assistance of a human staff member, the call can also be immediately transferred to relevant departments.
Telemarketing
According to Deloitte, voice-based communications are still preferred over emails or chats when it comes to complex conversations. Telemarketing or 'cold calls' can also be considered a repetitive task and is arguably straightforward. A user can have one of the following three intentions: (1) interested, (2) uninterested, or (3) on the fence. If it is the second or third option, the talkbot can also be designed to be persuasive by mirroring some of the best practices of top performing call centre agents. At the very least, the talkbot will leave some form of information that the user can easily recall, such as the name of your website. This piece of information can be disseminated either verbally at the end of the call or via a text message. If your potential customer decides to change their mind, they would at least know where to find more information.
Cold calling is both a tedious and time consuming process when done manually. Hence, it is also important to conduct audience segmentation to ensure that calls are targeted at the right people to maximise conversion rates. To this end, call logging or transcribing is necessary but onerous. With conversational talkbots and its speech-to-text capabilities, call logging is automated and the conversations can also be easily analysed. Not only does this generate valuable insights, it can also be used as a guide on how to further improve your script. Furthermore, as talkbots are essentially computers, learning curves are no longer an issue; any updates or changes are instantaneous and no time is lost while attempting to secure a customer. The talkbot is able to provide timely calls and 'strike while the iron is hot'— and that is the most ideal way of securing a deal.
Calls that require large amounts of emotional labour
Emotional labour is defined as the arduous task of having to perk yourself up every single time you pick up a call from another customer, regardless of whether you have been picking up calls for the past 3 hours or if your previous call was an extremely unpleasant one. This takes an emotional toll on call centre agents which in turn, inevitably affects their performance in the long run. As employees either make or break the business, especially in customer-facing roles, it is in the company's interests to protect their emotional needs. Adopting talkbots to handle difficult calls allow employees to  monitor calls from a distance and intervene at the right time. Additionally, because the talkbot is able to keep its tone consistent at all times, customers may be more satisfied with the call as it is highly unlikely that they will be speaking to a tired call agent who may come off as insincere – a disastrous setup if customers are already frustrated on their end.
Talkbots are the future
All in all, A.I.-driven automation might be your best bet at increasing cost efficiency and optimising your work processes. Seize the opportunity to leverage A.I. technologies to elevate your business for success.