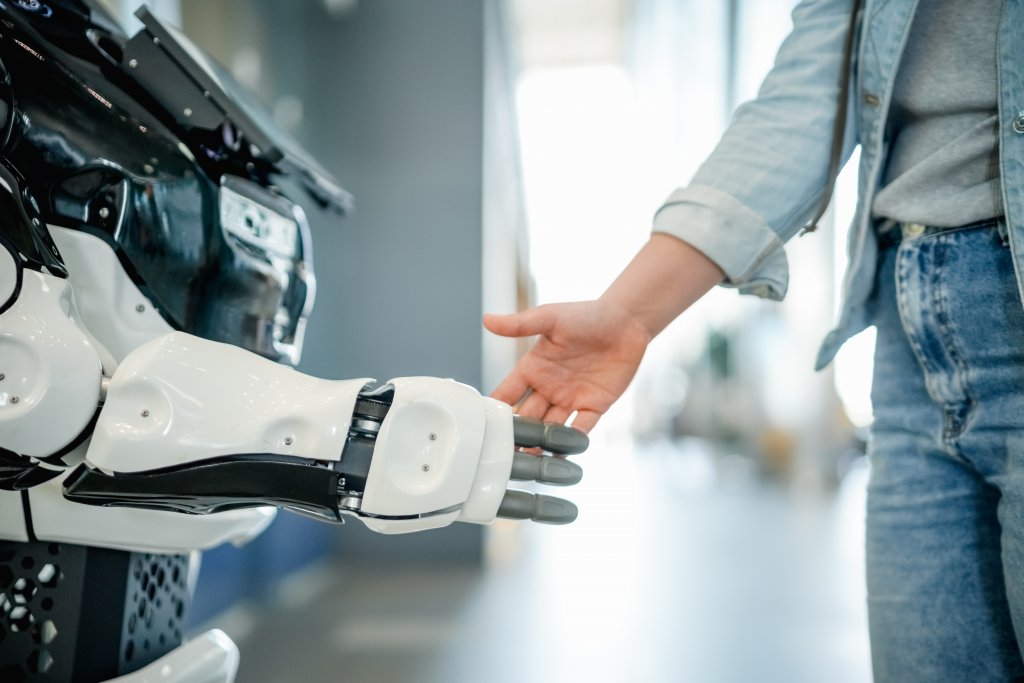 Remember how Google Duplex mesmerised the audience when it successfully booked an appointment with a hairstylist in a live demonstration? It was not only an introvert's dream but also a sign of technological breakthrough in our times. Now that we have witnessed what A.I. can do for the consumer's side, what about the business side of things?
Automation of appointment booking systems
Nothing is more exasperating than waiting for a patient to turn up at their appointment, only to realise there has a been a cancellation that you were unaware of. Every client who cancels their appointment at the last minute is a lost business opportunity. Someone could have replaced them if they logged in their cancellation or arranged for a reschedule at an earlier time. While an appointment booking system can partially automate this process, it still requires someone to man the computer or system. Ultimately, the most efficient way to mitigate cancellations would be to call every single client ahead of time to confirm their appointment booking status; but this is only possible with sufficient manpower which many small enterprises do not have. As busy individuals, reminders for appointments are also extremely useful and closely related to customer service excellence. What if we told you that the process of managing your appointments could be fully automated?
Wiz. A.I specializes in hyper-realistic talkbots that can manage your appointment booking system. From rescheduling appointments to logging cancellations, the talkbot is designed to call a large volume of your clients before their appointments to check their booking status and reduce last minute backouts. This would significantly increase the attendance rate and minimise the administrative nightmare of last-minute cancellations. 
One might argue that creating an appointment booking system on an app is another way to manage the high volume of appointments. However, it is always better to initiate first contact, which is why talkbots are perfect for this job. By calling customers at an ideal time, your business would be able to have enough time to make the necessary schedule adjustments which increases work efficiency by leaps and bounds. Additionally, being called by a company to confirm an appointment booking puts the customer at ease and leaves a positive impression of the company's sincerity and proactiveness. This is standard of customer service excellence that many businesses would strive to achieve and maintain.
Appointment confirmation and its nuances — Can A.I handle it?
We've all seen how appointment confirmation processes can become complicated; with both the customer service personnel and customer flipping through their respective calendars to find overlaps. This back and forth exchange of "is this day okay" or "I can't make it" can also contain a lot of nuances. Driven by A.I., machine learning, automatic speech recognition (ASR), and natural language understanding (NLU), the talkbot is able to accurately identify the intentions of the speaker and manage their appointments accordingly. Furthermore, it is also able to answer a whole bevy of frequently asked questions like the business' opening hours and address.
The best part about the talkbot: most people are unaware of their existence. Over 90% of users thought they were conversing with a human customer service agent. Such hyper realistic, humanised experiences are a testament to the talkbot's advanced text-to-speech system. Additionally, with highly customisable and user-centric scripts, conversations can be designed to be concise and efficient, reducing call and hold times.
While ASR and text-to-speech systems work hand-in-hand to provide the best customer service possible, the system's continuous improvement further adds to its technological prowess. Machine learning ensures that the ASR system only increases in accuracy with every call and that the text-to-speech engine is further refined to provide an even more realistic caller experience. The talkbot is also an amalgamation of all your top customer service agents as the script would mirror their best practices and perhaps come in handy as an A.I. trainer for your newcomers as well. With machine learning, the peak performance of your best human call agents is now the baseline for the talkbot. Imagine the effect this would have on customer satisfaction.
The start of the pandemic was characterized by panic and a surge of calls for many healthcare organisations. If anything, Covid-19 has shown us how high call volumes can come at unexpected times. In the life & death urgency of a contagious pandemic, call centres need to be able to handle these volume surges to put their patients at ease. With such a short notice, it is impossible to hire a large number of call centre agents and administrative assistants, let alone train them to be able to answer business-related questions. In such cases, the talkbot is the perfect solution as it is able to handle the sudden increase in call volume with no time required to overcome a learning curve.
Now that Covid-19 has normalised the need to book appointments in advance, the demand for IT solutions that handle such bookings is also growing rapidly. When it comes to places like clinics and hospitals where overcrowding detrimental to safety, having a robust system for managing appointments is all the more crucial to maintaining public health.
Talkbots are more than a stop-gap measure for appointment bookings during a pandemic. It is also a viable and permanent solution that many companies can turn to. At a time where most business processes are being forced to digitise, many enterprises are already exploring IT solutions to increase work efficiency and reduce costs. Little wonder that A.I. solutions have increased in popularity in recent months, especially when many of these solutions have proven to be effective and can be implemented for the long term. There is no better time to venture into talkbots than now.