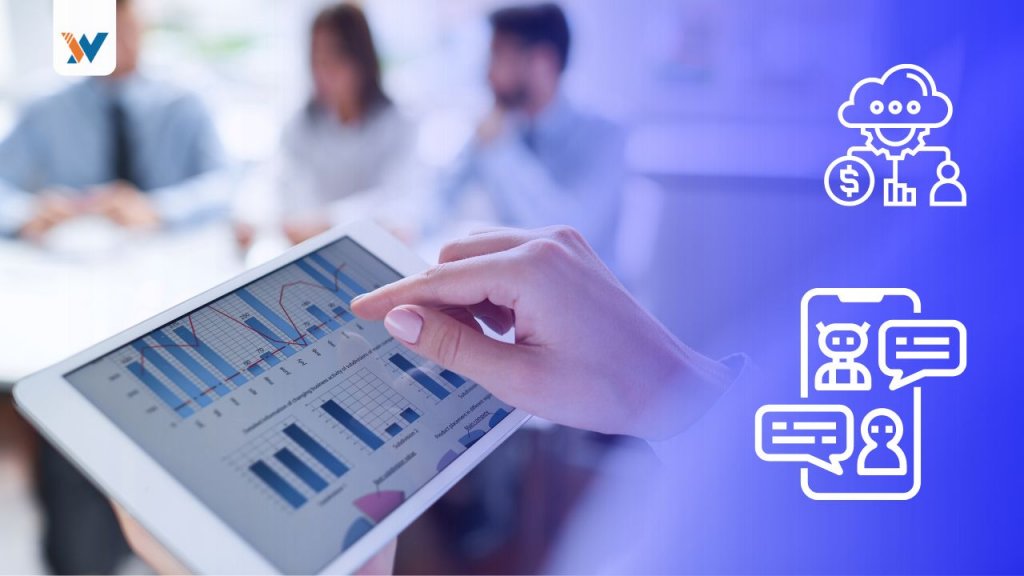 In a world of increasing data volume, managing spreadsheets and numbers is becoming more and more complex. Today's finance organization needs a new set of tools to keep up with this fast-paced development. Enter AI technology. 
In this blog post, we present insights taken from Gartner's webinar on the AI-Forward Finance Organization
Overload of financial data
Analysts predict that data volume will double to 181 zettabytes by 2025, which is a staggering amount. But what makes going through the world's trove of digital data more challenging is its complexity, rather than its volume. Gartner foresees that data complexity will increase 4x in three years, twice the increase in volume. At the end of the day, it's not just how much data we will get – it's how much harder it will be to make sense of it all.
Many organizations today rely on spreadsheets for its operations, including financial functions. While these tools were powerful in their time, spreadsheets – even macro-enabled ones – are continuously being strained by high data volumes and complex data interconnectivities. It's not uncommon to find broken links within spreadsheet models, or calculations that fail to present expected results due to technological limitations. The increase in data volume and complexity needs a smarter, more flexible solution.
Artificial Intelligence in finance
The rise of artificial intelligence (AI) in recent years has led to solutions that answer the data accessibility and navigability question. Enterprises are recognizing the power of AI and as of 2022, 59% of organizations surveyed by Gartner Research have started an AI initiative or adopted AI into their processes. And while this is a promising sign, it also speaks of risk to AI laggards. Businesses that fail to embrace AI technology to streamline processes will fall behind even faster in today's accelerated market.
To embark on an AI journey, the key thing is to embrace change – to think differently and learn new things.
How to begin your AI journey as a finance organization
Start top-down – digital transformation, especially for finance-related activities, gets stronger buy-in when top management initiates the change
Understand that AI deployment is non-linear – adopt an agile working mindset and be willing to have more cyclical deployment patterns
Be open to experimentation – most organizations adopting AI take five iterations to get right things right or succeed
How to pitch a pivot to AI
Many leaders see the value of AI but need to get buy-in from upper management or other stakeholders. Here are some points that can help bring people into the fold and accelerate your company's AI adoption.
Take the quick adoption route by buying software or subscribing to services. 
Position it as a proof-of-concept exercise where further adoption is dependent on results gained. Taking a packaged solution is one of the most frictionless ways for finance companies to dip their feet into the AI pond. For organizations that require debt collection or payment reminders, WIZ Talkbots are an easy way to introduce AI technology and quickly reap the benefits of AI-powered automation
Optimize human–machine collaboration.
Some of the pushback when it comes to AI stems from the fear of losing jobs. To overcome this, AI advocates should find ways where AI will complement human efforts. Best examples are process automations where humans are still needed for exception handling or complex cases. Remember, Humans are great at strategy and handling exceptions to rules, as well as seeing the big picture and drawing insights. Machines or AI are great at calculating, analyzing, executing processes, sending warnings at critical points, and enforcing rules or guidelines. Find the right balance between human and machine, and communicate how AI can empower humans to do more in less time or with less cost.
30% of businesses with advanced AI adoption report seeing better results than expected
– Faster implementation for new projects
– Greater business impact
– More process efficiencies
Significant AI adoption increased likelihood of financial benefit by 5x
Whether you're a cutting-edge fintech or a well-established traditional, AI solutions should be in your future-proofing arsenal. And adopting a pre-built solution is one of the easiest ways to get started on your AI journey.
Looking to quickly deploy an AI solution into your debt collection operations? Our consultants would be happy to help