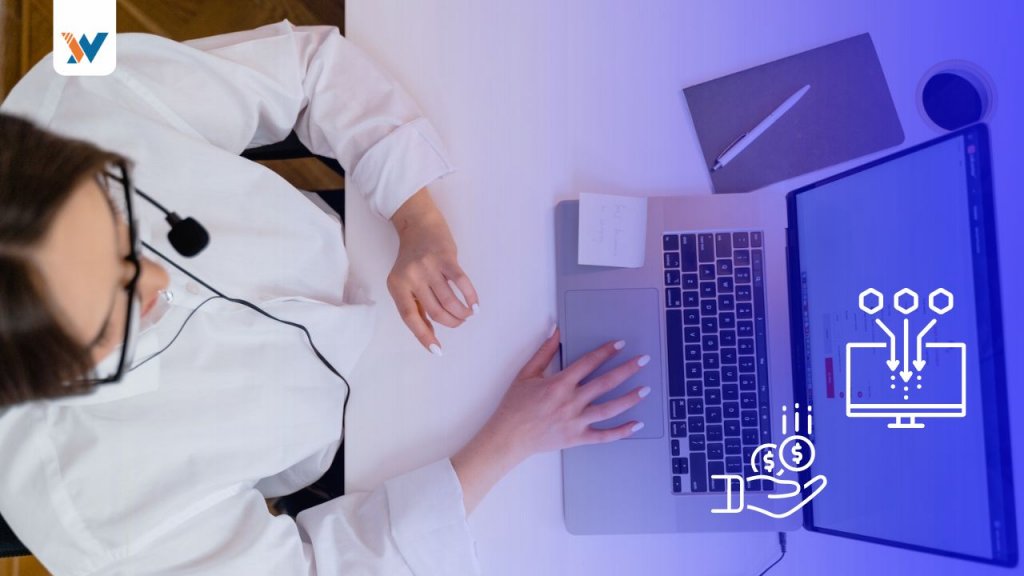 For many companies that need to conduct payment collections, resolving accounts that are past due is one of the trickiest parts of the business. Many of these customers are hard to contact, and once contacted, getting commitment to settle dues is another hurdle. Fortunately, conversational voice AI can help.
Harnessing the power of AI technology for debt collection
Artificial intelligence can be used in the debt collection process in a number of ways. First, AI can be used to automate manual processes like transcribing calls and categorizing customers based on their willingness to pay. These two tasks alone provide companies greater control over their debt collection processes because of the wealth of data that gets collected. Automatic transcription of calls transforms unstructured voice data into structured data. With it, enterprises can now do more detailed data analytics of their customer interactions. Those tasked with debt collection can gain a better understanding of risk behavior and improve collection tactics, moving from a reactive position into a more proactive one.
Loan provider gets more payment commitments with voice AI calls
This example features a finance company that provides loans and similar products to consumers. One of its biggest challenges is reaching accounts that are past due and making sure that commitment to payments are made. This often requires persistent outreach and multiple calls, which take a lot of time and effort for human agents. By switching to an AI-powered agent, the company was able to ramp up its call intensity proportionally to the account's days past due.

With artificial intelligence, the company was able to call customers with overdue payments more consistently and with greater frequency. This resulted in obtaining "promise to pay" commitments from more customers – up to 60% for accounts that are three days past due.
Traditional bank gets clearer picture of consumer credit portfolio
In this second example, a large regional bank decided to deploy voice Talkbots for their credit collection operations. With each call, the AI engine records outcomes and tags customers accordingly.
The first layer of tags involve the call status – whether the customer was contacted or if the call failed to connect. Once the call connects and the Talkbot is able to speak with the customer, the AI engine then identifies whether or not the customer is willing to pay. If agreement is obtained, the AI agent then secures a payment date within a three-day window and records the response.
Having collections information structured in this manner enables the bank to see just how many of their delinquent accounts were willing to pay, and how soon. With this information, the bank is able to forecast its cashflows more accurately and update its collections strategy more proactively.
Fintech company gets record results in three-day collections campaign
This final example involves a non-traditional financial services provider that undertook a three-day call campaign for uncollected payments. Utilizing voice AI Talkbots, the fintech company was able to reach almost half of its customer database. Over 300,000 calls were made across a three-day period, obtaining payment commitments from two-thirds of customers that had overdue accounts. 
Of those that had committed to pay, over half promised to settle their dues within the day. Almost a fifth committed to pay the next day, bringing committed payments to 71% within a 48-hour window.
Getting ahead of back payments with artificial intelligence
AI powered much of the success of the above examples – artificial intelligence is what enabled companies to undertake the huge volume of calls to customers. And thanks to well-designed scripts, these companies were able to obtain payment commitments that previously eluded them. Results can be seen even in a short three-day campaign.
Are you looking to improve the outcomes of your debt collection activities? See how our voice AI Talkbots can help by booking a demo with us today.