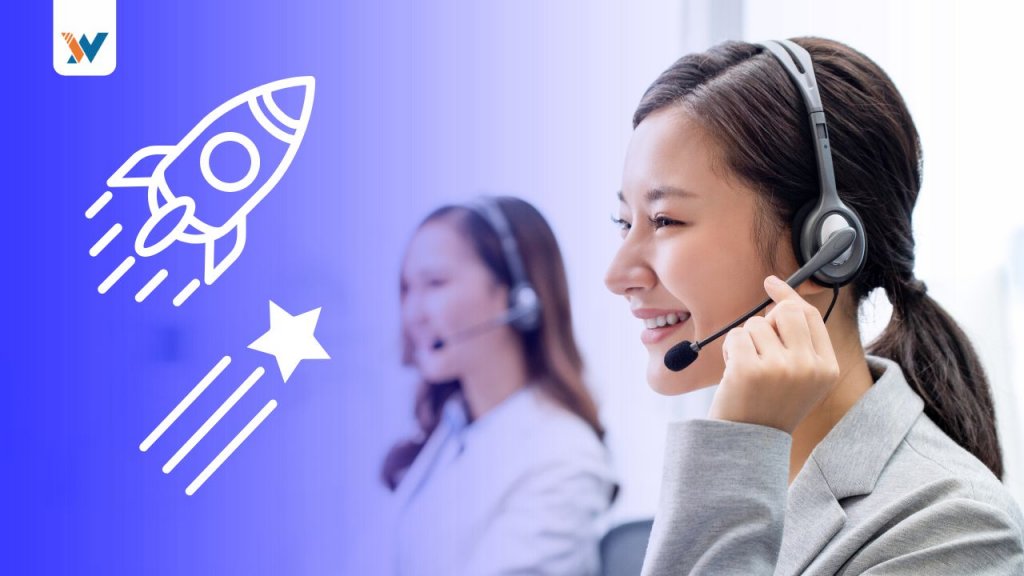 Call centers play a critical role in shaping customer experiences – many, if not most, of customer queries get routed to a contact center. These business units are also often the ones who do a lot of customer outreach, promoting new offers or enlisting new customers. With so much customer interface, it makes sense to focus on amping up contact center operations.
Relieving call center pain points with AI
Unfortunately, these centers face a range of challenges that can impact customer experience, agent performance, and overall business outcomes. Many of these pain points are operational and demand more flexible, intelligent solutions. Here are some problems call centers encounter, and how solutions powered by artificial intelligence (AI) can help reduce or solve them.
High Call Volumes – Call centers don't handle the same volume of calls day-in and day-out. Many contact centers experience high call volumes during periodic moments, or even unexpectedly – such as during a service outage. The problem comes when contact centers are not equipped or designed to handle these peak loads. Many call centers are resourced by humans, which have a finite capacity and can only answer a fixed number of calls a day. Because of this lack of resource elasticity, customers end up having long wait times during peak seasons. This degrades the customer experience and builds frustration instead of loyalty.
To help with peak loads, AI-powered chatbots and voice assistants can handle basic customer queries. This frees up live agents, giving these agents the time and capacity to focus on the more complex calls. Customers, in turn, gain the attention and level of service that they need for their queries.
Inconsistent Customer Service – One of the hardest things to get right in call centers is consistency in service quality. The goal is to provide excellent service to all customers all the time, but even your best agent will have bad days. And your workforce is made of different individuals with varying capacities, so the way these individuals provide customer service will vary, too. One way to overcome this inconsistency is to rely on machines. Voice AI can respond to customer queries in a standardized way, ensuring that every customer receives the same level of service. And the interactions don't need to sound robotic – WIZ.AI can design voice AI bots that speak in your local language, putting your customers at ease.
Agent Burnout – Call center agents often face the brunt of customer frustrations, fielding a large number of complaints or trying to help anxious customers address issues. They may also be fielding a high volume of repetitive calls that drain them, making them feel like they're stuck in a negative loop. Human agents can be freed of tedious and repetitive tasks or queries through the help of AI-powered chatbots and voice bots. These machine-enabled agents can take care of routine customer queries, easing the workload and pressure off human agents. Using AI-powered bots also enables agents to focus on more complex issues and deliver higher-quality service to customers.
Getting further ahead with efficiency gains
Outside of the handling of calls, AI technology provides other benefits, too. Using AI bots reduces the time and resources needed for agent training and onboarding. Because AI agents are already programmed, adding one is just a matter of allocating additional computing resources – which can be done as quickly as one hour. What's more, companies can leverage AI's consistent delivery to train new human agents. AI engines can identify trainee errors and provide coaching to improve delivery. This system can even be extended into regular quality control checks to ensure consistency in service across teams.
Then there are the savings incurred. AI-powered agents are more cost-effective because these can handle more calls per hour compared to human agents. Redialling of uncontacted numbers is done automatically, and transcription is practically real-time. This saves businesses time and money, enabling contact centers to reassign human agents to higher-value tasks such as closing sales or providing VIP assistance.
Reaping the benefits of human-bot collaboration
Contrary to some fears, AI will not replace humans – no matter how well-programmed they are. Well-designed voice AI agents can actually help boost contact center performance, bringing the service of human agents to the next level. Voice AI solutions like WIZ Talkbots can help create better customer experiences and more efficient operations. Used in the right way, AI technology can help alleviate many of the pain points that contact centers face, thereby improving customer experience, reducing costs, and increasing efficiency.
WIZ.AI Talkbots can bring your contact center from good to great. Schedule a call with one of our consultants to see how your operations can benefit from voice AI technology.