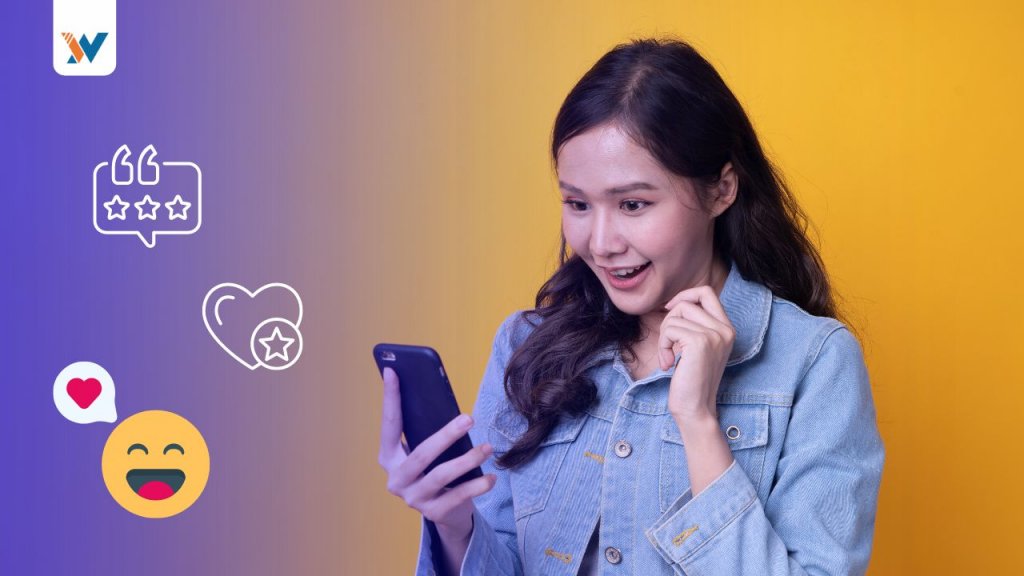 In today's competitive landscape, customer experience has become a key differentiator for businesses. Customers now have access to more options than they had in all of history – and they're mostly available at their fingertips. Companies must now work harder than ever to stand out, and part of that differentiation is through crafting a memorable customer experience.
Customer experience (CX) encompasses all interactions a customer has with a business, from researching products to post-purchase support. By providing a positive customer experience, businesses can increase customer loyalty and retention, improve their brand reputation, and drive revenue growth. On the other hand, a negative customer experience can lead to a loss of business and harm to a company's reputation. In a PwC report, we read that 59% of consumers in the United States will walk away after several bad experiences, 17% after just one bad experience.
In addition, customer experience has become a key factor in purchasing decisions. The same PwC report indicates that 73% of consumers consider experience as the third most important factor in purchasing decisions, after price and quality. Multiple surveys in the past ten years have also shown that customers are willing to pay more for a better customer experience. That trend is unlikely to change course; in fact, it will only accelerate. Businesses that invest in creating a seamless, personalized, and consistent experience across all touchpoints are more likely to delight customers and keep them loyal. With customer experience becoming increasingly important, businesses need to focus on delivering exceptional customer experiences in order to stay ahead of the competition.
Creating better experiences with AI technology
One way to compete – and gain advantage – in the CX space is through the smart use of technology. AI-powered solutions have the potential to significantly improve customer experience in a number of different ways. Here are some of them.
24/7 support: Voice AI solutions can provide 24/7 support to customers, without the need for human intervention. This can help improve the customer experience by providing instant and efficient support, reducing wait times and improving response times. According to a report by Salesforce, 64% of customers expect companies to respond in real-time.
Improved customer insights: AI-powered voice solutions can help businesses gather valuable customer insights, by analyzing voice interactions and identifying patterns and trends in customer behavior. This can help businesses improve their products and services, and tailor their marketing strategies to better meet customer needs.
Personalized interactions: With deeper customer insights, brands can better provide personalized interactions based on unique customer preferences and behavior. A more tailored and relevant experience to each individual customer creates a sense of being valued, and increases appreciation for the brand.
As AI technology continues to advance, businesses that prioritize the use of AI in their customer experience strategies are likely to see increased customer satisfaction, loyalty, and revenue growth.
Investing in customer experience creates win-win scenarios
Focusing on CX can increase brand loyalty and customer retention. Customers who have a positive experience with a company are more likely to return and do business with that company again. By making the effort to provide a consistently positive experience at every touchpoint, businesses can build trust with their customers and foster long-term relationships that are crucial for sustained success.
Prioritizing customer experience can also improve a company's brand reputation and generate customer advocacy. Happy customers are more likely to recommend a company to their friends and family, leading to an increase in word-of-mouth referrals and organic growth. A strong brand reputation and positive customer reviews help attract new customers and build trust in the marketplace.
The benefits of focusing on customer experience are clear. By prioritizing customer satisfaction and delivering a consistently positive experience at every touchpoint, businesses can build customer loyalty and retention, improve their brand reputation, and drive revenue growth. The investment in delivering a high-quality customer experience can pay dividends in the form of increased customer lifetime value and a stronger competitive position in the marketplace.
AI Talkbots can empower your enterprise to execute and reap the benefits of exceptional CX. Find out how we can help you achieve CX excellence by scheduling a call with one of our consultants