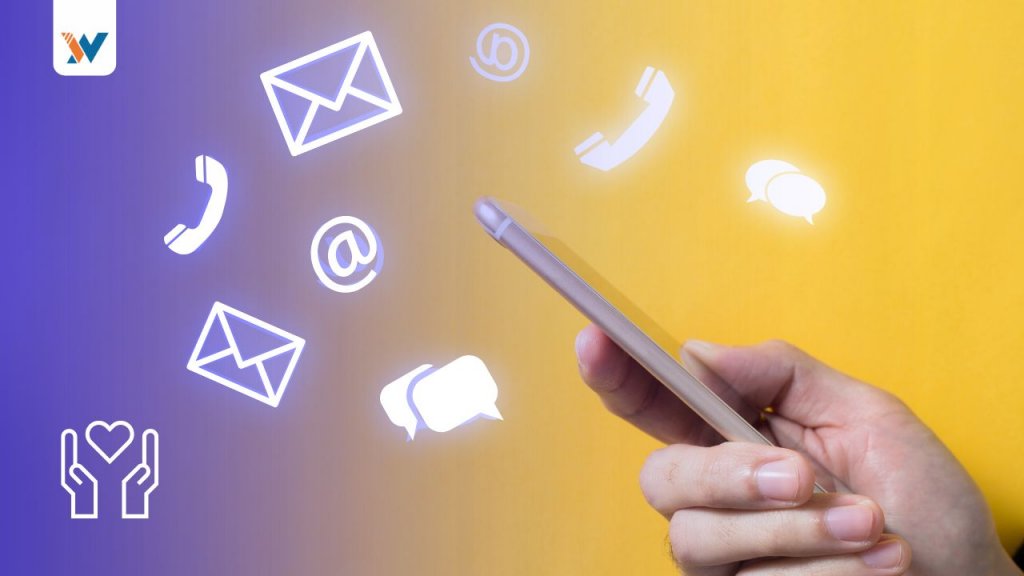 In recent years, proactive customer service has emerged as a game-changer in the world of customer experience (CX). Instead of waiting for customers to report issues or complaints, businesses are taking a more proactive approach by reaching out to customers with relevant information, personalized recommendations, and real-time support. This shift towards proactive customer service is driven by changing customer expectations and the growing availability of AI-powered tools and technologies.
Benefits of proactive service
There are several benefits to adopting a proactive customer service approach. According to Statista, 70% of consumers have a more favorable view of brands that contact them with proactive customer service. This translates to a 5% increase in customer retention over a 12-month period, according to a report by Enkata. And it's not just brand perception that gets a boost; companies that engage in proactive customer service have reported a reduction in customer service call volumes by up to 30 percent, which contributes to a 25 percent reduction in operating costs. Let's look at these benefits one by one.
Improved customer experience. Proactive customer service anticipates and addresses customer needs before they become problems. By providing relevant information, personalized recommendations, and real-time support, businesses can demonstrate their commitment to customer satisfaction and build stronger relationships with their customers.
Reduced operational cost. Businesses save time and resources with proactive customer service by reducing the need for reactive support. Because issues are identified and resolved before they get escalated, businesses can minimize the number of support tickets or calls they receive, freeing up staff time for more high-value tasks. This leads to increased efficiency and productivity, as well as cost savings.
Increased customer loyalty and retention. When customers feel that a business is proactively looking out for their best interests, they are more likely to stay loyal and recommend the business to others. Reports indicate that proactive service increases customer retention by up to 5% per year. This can lead to repeat purchases, and ultimately, business growth.
More customer insights. Proactive customer service is a great opportunity to solicit feedback on products and services. It also presents opportunities to dig deeper into user motivations and preferences. Businesses can gain a deeper understanding of their customers and use that knowledge to deliver even more personalized and effective customer experiences.
Using AI to power proactive service
To reap maximum benefits from proactive customer service, businesses need a way to scale its outbound call operations. This is where voice artificial intelligence (AI) comes in. Businesses can leverage voice AI technology to provide automated, personalized, and context-aware customer interactions. Voice AI systems can also identify opportunities for proactive engagement and deliver targeted messages or offers, thanks to advanced analytics. Fed with rich data, businesses can proactively serve customers with relevant and timely information that improves user experience.
Call-based voice assistants could remind a customer about an upcoming appointment, suggest a new product based on their previous purchases, or offer personalized discounts. This not only improves customer experience but also increases the chances of repeat purchases and customer loyalty.
Personalizing interactions with analytics
In addition to automating customer outreach, voice AI technology can also use predictive analytics to anticipate customer needs and deliver proactive solutions. For example, if a customer frequently asks about a specific product feature, a voice assistant could proactively offer additional information or training on that feature. This not only improves customer experience but also reduces the need for reactive support, saving time and resources for both the customer and the business.
Voice AI technology can also provide insights into customer sentiment and satisfaction. By analyzing tone, language, and other factors, voice AI systems can identify when a customer is experiencing frustration or dissatisfaction and take proactive steps to resolve the issue. For example, if a customer expresses frustration with a product or service, a voice assistant could offer to connect them with a customer support representative or escalate the issue to a higher priority.
Voice AI technology can enable businesses to deliver proactive customer service at scale, tailored to individual needs and preferences. As voice AI technology continues to evolve, it is likely that we will see even more innovative and effective applications for proactive customer service.
Want to ramp up your proactive customer service? Book a call with one of our business executives.