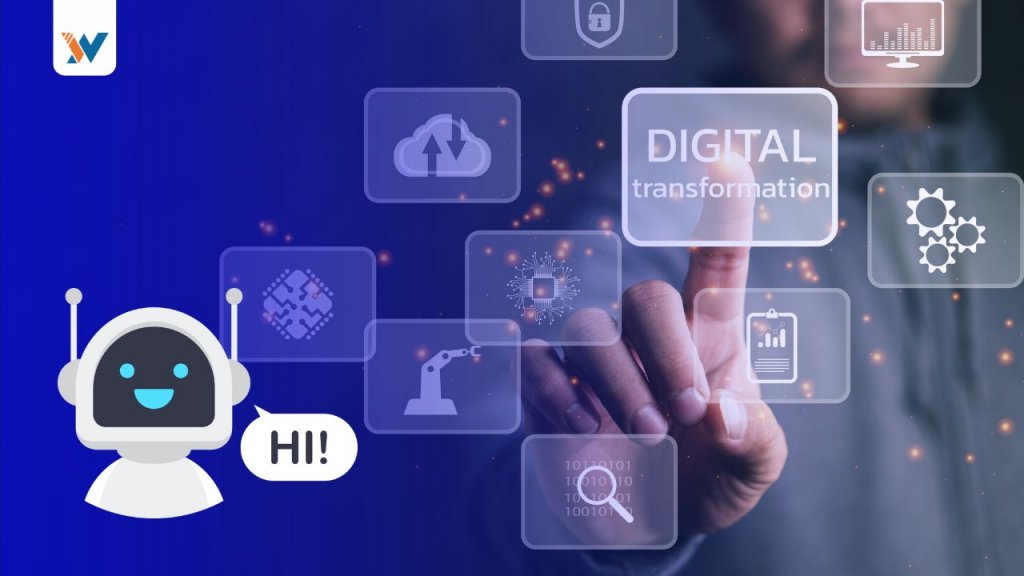 Events in recent years have accelerated digital transformation across the globe. More than ever, businesses see the importance of leveraging digital technologies to stay competitive in today's rapidly evolving landscape. These same businesses are embracing new digital tools to improve operational efficiency, enhance customer experiences, and drive growth.
One of the key technologies driving digital transformation is artificial intelligence (AI). With this technology, tasks that traditionally require human intelligence, such as recognizing speech, understanding natural language, and making decisions based on data, can now be – to some degree – outsourced to machines. From automating repetitive tasks to delivering personalized customer experiences, AI is transforming the way businesses operate and engage with their customers. In particular, voice AI has emerged as a powerful tool for improving customer experiences and optimizing business processes.
Here are some of the benefits of voice AI in three specific business areas – sales and marketing, customer service and support, and personalization and user experience.
Voice AI for sales and marketing
Adopting voice AI solutions can have significant impact in sales and marketing. Conversational AI can be used to power voice bots that can engage with customers through voice calls. In the case of WIZ Talkbots, these conversations can even be initiated in the user's local language.
Voice AI-powered bots are especially useful in handling large volumes of outbound lead generation calls. Through automation, Talkbots can handle up to 10 million calls in an hour, exponentially growing a brand's reach through telemarketing.
Businesses can also improve customer satisfaction and loyalty through voice AI adoption, thanks to the rich data which AI engines can extract from recorded calls. Analytics from voice data can help brands identify customer preferences and tailor product recommendations and marketing messages accordingly. This can, in turn, help businesses increase their conversion rates and generate more revenue.
Voice AI for customer service and support
AI-powered Talkbots can also be used to answer and triage inbound calls, providing customers with instant assistance and support. With voice AI, businesses can provide their customers with 24/7 support without the need for human intervention. Voice AI can handle a range of customer service tasks, from answering simple queries to helping customers troubleshoot technical issues. This can significantly reduce the response time for customer queries and complaints, leading to improved customer satisfaction. Furthermore, voice AI can handle a high volume of queries simultaneously, reducing the need for human agents to handle simple and repetitive queries.
Voice AI in customer service can also provide more personalized support. By analyzing customer data and behavior, voice AI can identify individual customer needs and preferences, and provide customized solutions. This level of personalization can help to build a strong relationship between the customer and the business, leading to improved customer loyalty and retention.
By providing round-the-clock support, personalized assistance, and quick response times, voice AI can help businesses to meet the evolving needs and expectations of their customers.
Voice AI for personalisation and user experience
The previous use cases have shown how voice AI technology can drive hyper-personalization. But there are other instances where personalization can come into play. Voice AI has the ability to adapt to different contexts and situations, providing more appropriate responses based on the user's location, time of day, and other contextual factors. This helps build a more seamless and intuitive experience and a stronger connection between users and brands, leading to improved customer loyalty and retention.
In general, leveraging analytics from voice data can help businesses to create more engaging and intuitive interactions, leading to improved customer satisfaction and loyalty.
Voice AI for general operations
Voice AI is not limited to the above scenarios, and can be used to optimize a lot of internal business processes. For example, it can be used to automate repetitive tasks such as call transcription, tagging, and data entry, freeing up employees to focus on more complex tasks. In almost all use cases, voice AI can help businesses to increase their revenue, improve customer satisfaction, and optimize their internal processes. By leveraging the power of voice AI to deliver personalized experiences and engaging interactions, businesses can stay ahead of the competition and meet the evolving needs and expectations of their customers.
Voice AI can be a key step in the digital transformation of your call operations. If you need more guidance, speak with one of our business executives today.