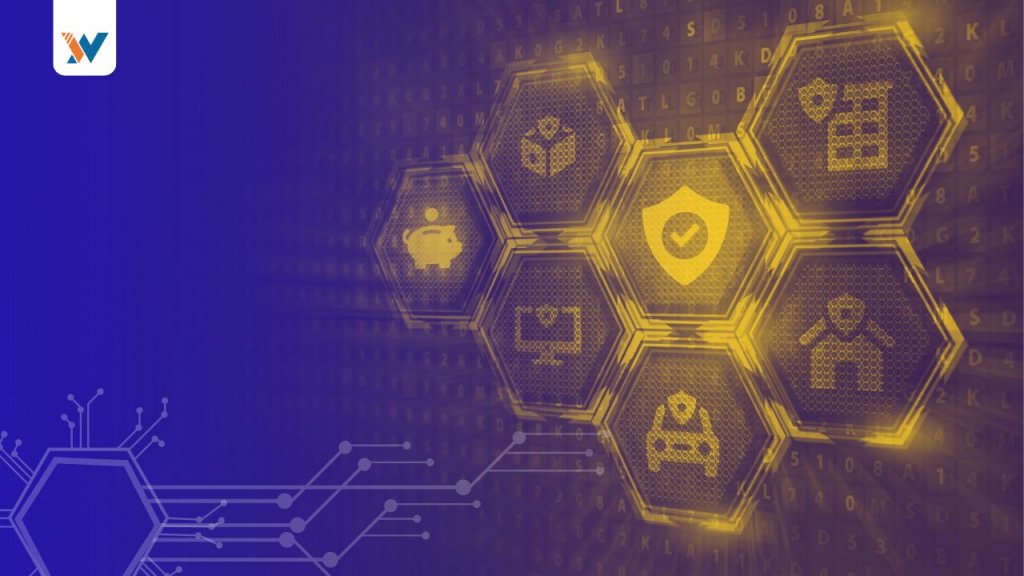 Pada era digital yang berevolusi dengan sangat cepat, dimana teknologi terus menerus mempengaruhi industry, Large Language Model (LLMs) telah muncul sebagai tools yang dapat memengubah sector asuransi secara revolusioner. Karena banyaknya informasi di sekitar asuransi – seperti kebijakan dan klaim – adalah dalam bentuk tertulis, LLMs dapat memainkan peran yang besar dalam mentransformasi industry ini dengan menggunakan AI.
Meningkatkan Customer Experience
Pada kondisi bisnis yang berorientasi pada customer akhir-akhir ini, menyediakan customer experience yang luar biasa adalah segalanya bagi perusahaan asuransi. LLMs yang telah dilatih untuk menggunakan bahasa yang spesifik dapat memainkan peran penting dalam mengubah interaksi dengan customer dan meningkatkan seluruh customer experience dengan menggunakan teknologi AI.
Solusi AI yang diperlengkapi dengan LLMs yang menggunakan bahasa spesifik bidang asuransi dapat menyediakan layanan konsumen (Customer Service) yang lebih personal dan efisien. Melalui kemampuan natural language processing, bots dan virtual assistants yang diperlengkapi dengan LLM dapat terlibat dalam interaksi percakapan dengan customer. LLMs memampukan para asisten digital ini untuk memahami pertanyaan dari customer dengan lebih akurat, sehingga dapat memberikan respon yang lebih relevant dan cepat. Bahkan, virtual assistant yang dilengkapi dengan LLM dapat membantu customer dalam pengisian klaim dan memberikan informasi mengenai berbagai kebijakan, meningkatkan kecepatan dan kenyamanan dari layanan konsumen (customer service).
Text-to-speech engines juga dapat memampukan LLMs untuk memfasilitasi komunikasi multichannel yang lancar. Tidak hanya berinteraksi melalui text, customer dapat menelepon dan mendapatkan pertanyaan mereka dijawab oleh suara. Banyak customer lebih memilih untuk membahas hal-hal yang kritikal seperti permohonan pergantian polis, dan LLM yang terdapat di dalam solusi suara AI seperti WIZ Talkbots dapat melakukan hal tersebut.
Mempercepat Proses Asuransi
Industri asuransi memiliki berbagai proses yang kompleks dan memakan waktu yang dapat diuntungkan dengan proses otomasi. Memiliki LLMs dapat membantu mengotomasi berbagai aspek dari kegiatan operasional asuransi, meningkatkan efisiensi, akurasi dan pengurangan biaya. Berikut adalah beberapa contohnya.
Proses identifikasi dan seleksi resiko (Underwriting) dan penilaian resiko (Risk Assessment):




Dengan LLMs, pihak asuransi bisa lebih dapat menilai profil resiko dan membuat keputusan penilaian resiko berdasarkan banyaknya data histori.

Manajemen Klaim Asuransi:




AI dapat memfasilitasi otomasi penanganan klaim dengan mengambil informasi yang relevan dari formulir claim, dokumen kebijakan, dan bukti pendukung lainnya – semua dibantu oleh LLM yang didesain dan dikembangkan untuk asuransi.

Negosiasi Penyelesaian:




Dengan memahami dan menerjemahkan bahasa secara natural, LLM dapat menghasilkan penawaran penyelesaian berdasarkan kriteria yang telah ditentukan sebelumnya. Otomasi ini mempercepat proses negosiasi, meminimalisasi bias manusia, dan meningkatkan konsistensi dari hasil penyelesaian klaim.

Customer Onboarding and Policy Generation:




LLM memainkan peran yang krusial dalam otomasi proses customer onboarding dan pembuatan kebijakan. Dengan memanfaatkan natural language understanding, AI yang dilengkapi dengan LLM yang sudah dikondisikan dalam bidang asuransi dapat membantu customer dalam menyediakan informasi yang dibutuhkan, pengisian formulir aplikasi, dan pembuatan dokumen kebijakan dengan intervensi yang minimal.

Regulatory Compliance:




LLMs membantu dalam proses otomasi regulatory compliance dengan cara menganalisa dokumen-dokumen legal dan regulasi, mengidentifikasi hal-hal yang relevan, dan memastikan kepatuhan. Hal ini membantu perusahaan asuransi untuk selalu up to date dengan berbagai regulasi yang berubah, mitigasi resiko kepatuhan, dan minimalisasi usaha manual dalam compliance monitoring.
Contoh Nyata dari Pengalaman Asuransi Jagadiri
Salah satu contoh cerita sukses penggunaan solusi suara AI pada asuransi adalah dari Jagadiri, perusahaan di bawah PT Central Asia Financial. Dengan menggunakan WIZ AI Talkbots sebagai pengingat pembayaran pada pinjaman premium, Jagadiri meningkatkan rasio kontak customer (client contact rates) sebanyak 40% dan meningkatkan efisiensi biaya mereka sebanyak 5.3 kali. Solusi yang digunakan juga terus berkembang dan Jagadiri sekarang juga ingin menggunakan Talkbots untuk customer onboarding.
Contoh dari Asuransi Jagadiri ini menunjukkan bagaimana hebatnya LLM yang telah dilokal kondisikan dan dikustom pada solusi AI dalam industry asuransi. Ke depannya, teknologi ini dapat semakin memberikan peningkatan efisiensi dan pengurangan biaya, sambil sekaligus meningkatkan customer experience.
Segera temukan bagaimana large language model yang telah dikondisikan secara spesifik untuk industri asuransi dapat membantu kegiatan operasional Anda. Bicaralah hari ini pada ahlinya.