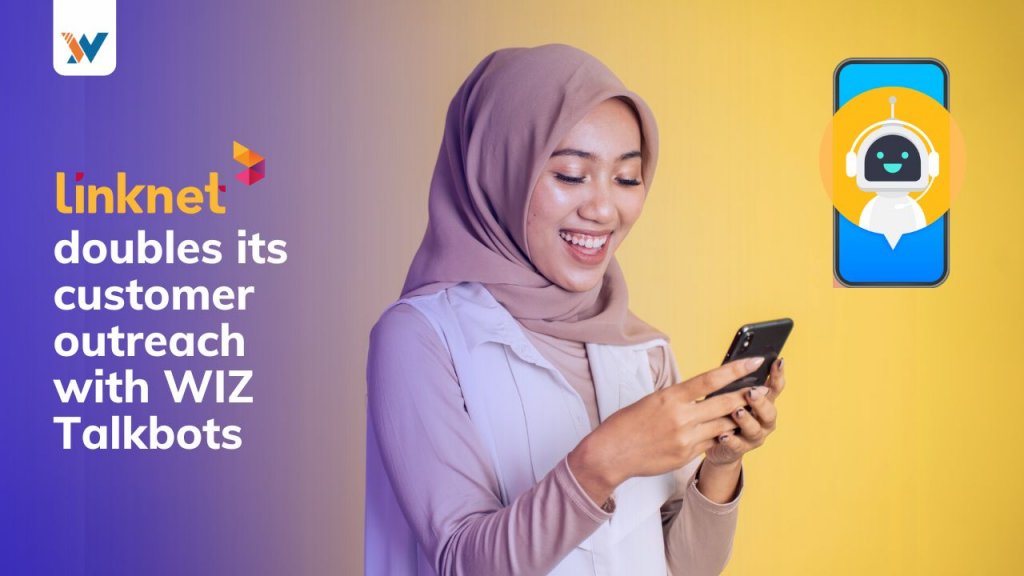 Link Net has been providing Indonesians with internet connectivity and home entertainment for over 20 years under the First Media, i-solution, and Link Net brands. It currently serves 2.8 million homes across 23 cities in Indonesia. Keeping track of all those accounts – especially when they fall past due – is a whole operation in itself.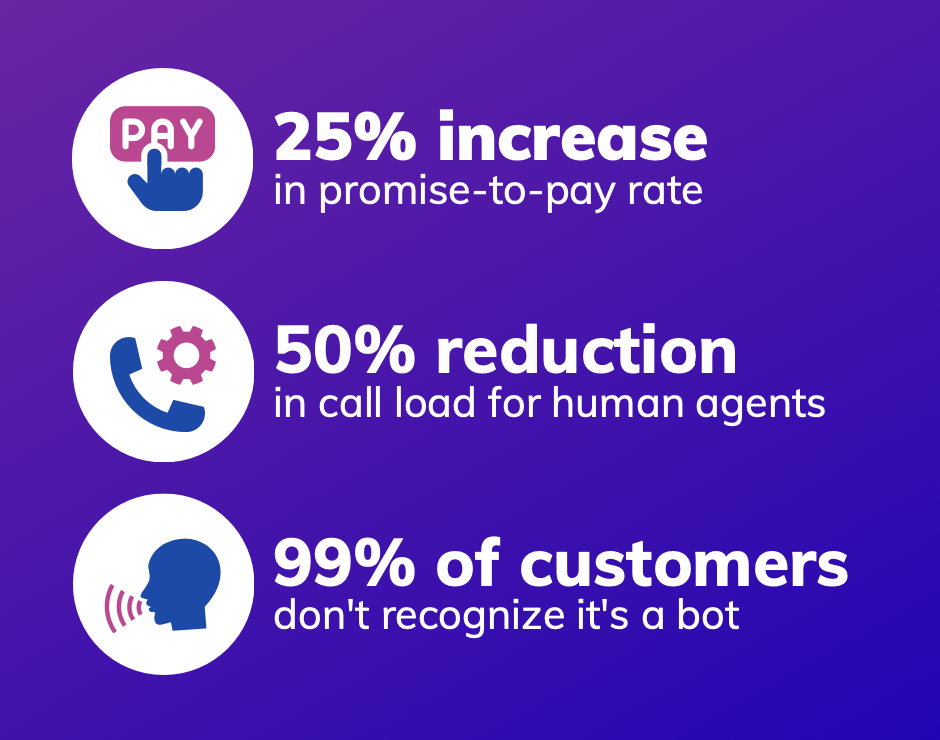 "Previously, we used SMS for billing, which then was supplemented with outbound calls," begins Pak Ikhsan Kurniawan, Head of Printing and Collection Department at Link Net. "We gradually moved to email and now, we also use WhatsApp. We also tried smart IVR but it turned out not to be suitable for overdue payments. So we stopped using IVR because it did not bring results."
Link Net also struggled with capacity planning for its outbound calls for collections. When the telephone collections team is experiencing a manpower shortage, the company would temporarily reassign people from other departments to help manage the load. This disrupted day-to-day work and workload management. Link Net realized it needed a more effective way to follow-up with overdue accounts, and started exploring options.
Going beyond one-way conversations
"We liked WIZ's solution because it was a two-way interaction, not like IVR which is very limited," shares Pak Ikhsan. "It also helped us with workload balancing. If someone from telecollections takes maternity leave, we can immediately add more bots to fill the gap." 
The solution brought tangible results. "When we tried the WIZ solution, our results improved, especially in the connection rate," shares Pak Herri Dwi Prasetyo, MIS Leader of Collection & Recovery Department at Link Net. "The connection rate for human agents was 25 percent but with the Talkbot, it increased to almost 50 percent." The use of Talkbots also freed up human agents from many of the easy, repetitive tasks. It also reduced the call load for human agents by half. "This gave our agents more time to focus on retaining customers and handling more complex complaints. The use of the bot made the role of human agents more strategic," Pak Herri adds. 
"Talkbots are the best collection strategy we have implemented so far," confirms Pak Ikhsan.
An exceptional user experience
When talking about their experience with WIZ, Pak Herri has good things to say. "The application itself is very user-friendly and has a good validation system," he begins. "For example, if someone tries to upload the same number twice, the system will immediately eliminate one of them."
Working with the WIZ team has also been positive. "All the WIZ team members are so supportive and helpful," Pak Herri continues. "Whatever we need, the escalation process is so fast. As an end-user, it is very helpful to know that everything is processed quickly and all team members are contactable."
For Link Net's customers, the change in strategy was barely noticeable. "99% of customers do not realize that they are contacted by a robot," says Pak Ikhsan. "Out of 20,000 contacted, only 10 complained about being called by a bot. When that happens, we exclude the specific customers from the next Talkbot call database."
A new way to retain old customers
With the success of the new collection strategy, Link Net was keen to try the Talkbot in other scenarios. The company decided to try automating customer retention or recontracting. Together with the WIZ team, Link Net created a new script for contacting customers who were recently lost, like those who have not paid for their subscriptions in three months. "The contact rate for this category of customers is lower," explains Pak Ikhsan. "We hope that with the new retention script, we can win back customers by offering promotions."
It's still early days in the customer retention campaign and results are still to be seen. The team is currently refining the script based on feedback, in order to get the right message across.
Pushing the limits of automation and analytics
Link Net wants to set more stringent standards for their debt collection processes in the future. "We are heading towards digitization, everything must be automated," begins Pak Ikhsan. "If someone defaults or misses a payment, they should be called automatically. Everything should already be automated, including redials. Then the results can be updated in real-time on the Link Net system."
For Pak Herri, data is the secret ingredient to ongoing and future success. "We expect in the future we can download the transcript of the conversation directly from the system," he says. "With this feature, we can use all information to gain feedback and complaints from customers. So when a human agent conducts a follow-up call to a certain customer, they will immediately know what the customer complained about. We will have the customer history and can give a seamless experience."
The collections team was so satisfied with the WIZ Talkbot that it recommended the solution to Link Net's sales team, for customer onboarding. "We never contacted these type of customers before," confesses Pak Ikhsan. "This is something we will explore and discuss further with the WIZ Team."
Wondering how voice AI automation can improve your business results? Speak to one of our specialists today.