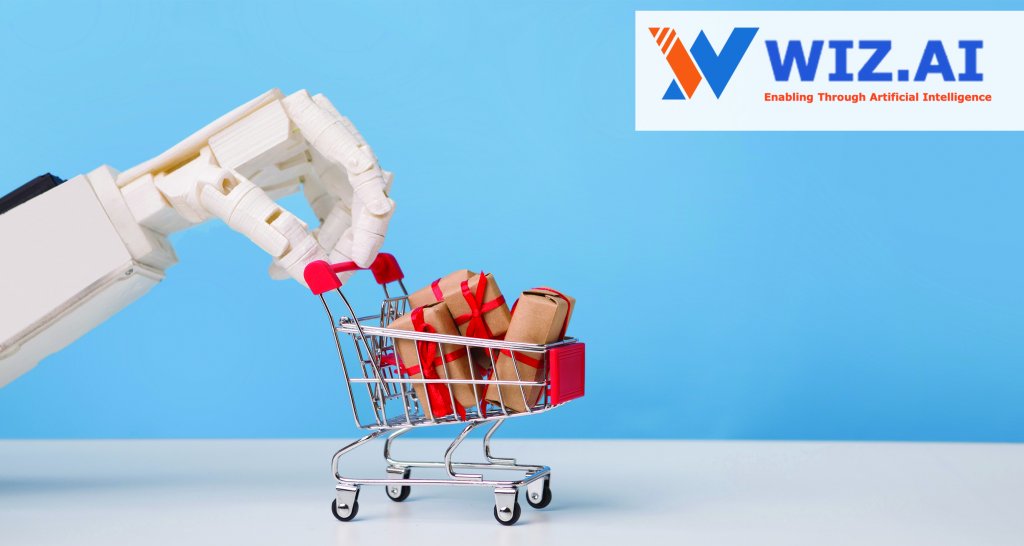 E-commerce has grown at a rapid pace for the past few years and has become an important aspect in many people's lives. Meanwhile, Artificial intelligence (AI), which has been embedded into various aspects of E-commerce is undoubtedly becoming one of the most important key drivers behind this spike in growth. From improving customer interactions to facilitating post purchase services, AI provides merchants with powerful machine learning and algorithms to elevate the entire online shopping experience. In fact, in recent years AI has been able to manage online customer relationships without any human intervention.
Benefits of AI for E-commerce
1. Predictive Marketing
Predictive marketing is usually associated with big data and machine learning. With these two technologies, online retailers are able to collect customers' data from various touchpoints, then use the data with the help of artificial intelligence to produce customer profiling.
Dataism believes that algorithms could understand human beings better than human beings understand themselves. This is not unreasonable. AI technology comprises functional models, such as statistical modelling, machine learning, and deep learning that helps to predict the most accurate pattern. If applied to marketing, this technology could predict insights such as the consumers' taste, household type, seasonal demand, and information of the most effective promotion. Using this information, E-commerce merchants are able to create more effective sale strategies and be well prepared for future demand.
2. Efficient Sale Processes
AI creates a more efficient sales process by collecting customer insights, integrating with the existing CRM, automating subsequent abandoned cart inquiries, or even a simple chatbot to help customers in their purchasing activities. Leveraging on AI technology, online merchants can automate business management to a great extent, and emancipate themselves from mundane activities, such as price setting and customer service; that used to require human support. In addition, AI helps enhance communication between merchants and customers. AI can quickly unlock customers' hidden emotions during the conversation, providing guidelines for the system to communicate with the customer in a more relevant way. That said, AI is able to engage with the customers appropriately, and deliver the message more effectively. Thus, retailers can lead customers through the tunnel in a more intelligent and modern approach.
3. Increase Customer Retention
Customer retention is closely connected with the level of personalisation of products and services that are offered. Delivering the targeted audiences personalized marketing content and shopping experiences is one way to increase customer retention. With AI technology, in particular, deep learning, and statistical modelling, E-commerce retailers are capable of analysing consumers' historical behaviour, demographics, and other information at scale. Based on finding, retailers can generate personalized advertisements, send direct emails, recommend products, and set prices uniquely suited to the shopper. Intelligence personalization helps online business owners to build closer emotional connection with the customers, and therefore increase customer retention and makes customer more loyal
The use of AI in Ecommerce
1. Chatbot & Talk Bots
Chatbot is an intelligent Frequently Asked Questions (FAQ) bank, programmed to answer routine inquiries to customers. It is one of the AI technologies that is used the most frequently in supporting 24/7 customer service in the E-commerce industry. The Chatbot mainly contributes to providing prompt solutions for routine based questions and helps customers with their purchase decision. In addition to chatbots, there are Talkbots which is the human-like conversational voice that AI technology provides customer service over the phone. Unlike the chatbot sitting at the landing page, the Talkbot is usually deployed in the call centers. Other than answering customer inquiries, the Talkbot is able to help the retailer schedule management, send out reminders, and conduct outbound telemarketing tasks as well. The use of the Talkbot primarily aims to ease the tension caused by surge of demand, reduce operating costs, and accelerate business growth.
2. Visual Search
Visual search is the process of mimicking the same biases that people use when we see and identify objects. This technology is designed to make the search process quick and easy by taking or uploading photos to the engine. For visual search, an image is a query. Search engines will need to understand it instead of just recognizing the image. Visual search vastly helps to enhance and optimize customers' search results when shopping online; at the same time, it promotes the intelligence progress in the E-commerce industry.
3. Intelligent Inventory Management
Inventory management is one of the strategic areas for E-commerce merchant management, it is much more than delivering items from one place to another and sorting them out. Intelligent inventory management relies on large amounts of data to achieve operational efficiency. As mentioned above, Artificial intelligence helps with better demand prediction, which at the same time resolves issues of inventory overstock and understock. Also, supported by AI data mining, E-commerce retailers can build efficient factory-to-warehouse transportation, which is critical for products with shorter shelf lives and more volatility. Also, AI bots can boost warehouse management efficiency. They support inventory management by tirelessly scanning, locating and updating the stock information.
Combined with capabilities of analyzing data, predicting demand, and suggesting the best delivery route, AI is becoming a powerful technology for retailers to expand inventory management capacity and improve merchant services.
4. Dynamic Pricing
AI-enabled dynamic pricing is the suite of tools of competition monitoring, automatic repricing, and promotion assistance. By collecting information of inventory conditions, supply and demand relations, customer expectations, and other market information, the AI technology automates the price changing process in a prompt manner. Online merchants no longer need to decide the discount and amend the price manually. Dynamic pricing improves the efficiency of the entire pricing process, which in return will optimize the profit for the merchants over time
Conclusion
Artificial intelligence is here and will be here for a long period of time till the next industry revolution transforms our lifestyle. AI has been proven to be able to save businesses a lot of effort, time, and money in every aspect of their business. Also it should be noted that in such a tech-crazy and data driven climate, it is a must for many e-commerce business owners to be at least familiar with how to utilize AI to their advantage in order to enhance their business, and most importantly to keep businesses competitive edge.